Acme Reno's Inc About Us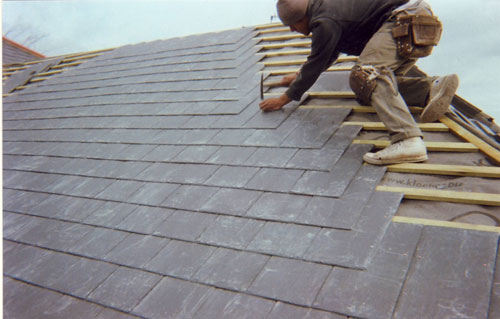 Acme Reno's Inc. has been a locally owned business since 1988.We became incorporated in 2002 as our staff and services grew to meet the ever-changing needs of our roofing clients. We offer the highest quality products in the industry, along with workmanship. Above all, our customer's needs always come first. We provide accurate estimates, with onsite inspections executed by experienced personnel.
Acme Reno's Inc. is a name you can trust. Mike, one of the owners, started out as a labourer in the trades and worked hard to obtain the necessary experience to be able to supervise his own crews, as well as work with customers in a professional manner. He trained all the roofers we have on staff and now has over 30 years of experience. We have the resources and personnel to work year-round, installing roofs even in Saskatchewan's frigid winter months.
Sherry joined Acme Reno's Inc in 2000 as an office manager and has since moved up to our management team which also includes sales. Mike provides the estimates and Sherry assists customers with ordering and job completion. Customers are always interacting with the management team, and the person they meet with will be on the job site. From start to finish, a personal relationship is developed and maintained.
Our trusted brands include Landmark Certainteed Designer Shingle, a 30 year product, which we've been using since 2007. We also offer any other products our clients need.
Our Services include:
New Roof Installations
Re-Roofing Applications
Roof Repairs and Maintenance
Siding, Soffit and Fascia
5" Continuous Eaves
Windows and Doors
Metal Cladding
Decks
Fencing
Snow Removal from Roofs
Garage Packages
Call us today for an estimate 306-543-4977. Ask for Sherry--she will be happy to assist you.