Acme Reno's Inc Services
Acme Reno's Inc. has a wide range of exterior services that we specialize in, adapting to our customer's needs since 1988. We have several divisions, with specialized and experienced personnel within each service area, all of them monitored by management. Call the office and ask for Sherry when you require our services. She will guide you through the process, and direct you to the appropriate designated area.
New Roof & Reroofing Installations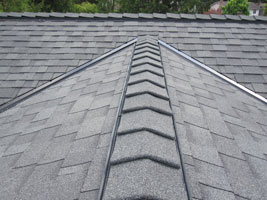 Whether you're building a new home and need to complete construction with a new roof, or you're replacing your home's roof, Acme Reno's Inc. is a company you should call. Our process begins when our roofing crew arrives and inspects the site, putting up tarps and barriers to protect your home and yard from debris. Next, we tear off the old roof and inspect the former installation of metal capping, drip edge, chimney flashing, vent pipes, and soffit area. Complete installation takes about 8 hours for the average house and can usually be completed in one day.
Roof Repairs & Maintenance
We also provide roofing repairs and maintenance services. Call our experts to fix leaks in the roof itself, pipe collars, flashing, loose or damaged shingles, wind damage, or damaged vents. We also repair roofs that have collapsed due to poor construction or storm damage. If your roof is due for maintenance, we take care of that as well.
Siding, Soffit and Fascia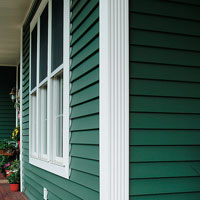 Acme Reno's Inc also installs and repairs siding, soffit, and fascia. We have several product options in different colors, sizes, and textures that will fit your home perfectly. When it comes to repairs, we fix siding that has been damaged by a storm or mishap, such as leaks, cracks, and damaged soffit or fascia. If you're ready to remodel your area home exterior, we also replace siding of any type.
5" Continuous Eaves
Our 5" continuous eaves are functional, removing rainwater and adding a finished look to your exterior. We install these eaves, using the highest quality steel materials in a range of colors, which are affixed to any roof or building structure with spikes and ferrules.
Windows and Doors
Acme Reno's Inc installs, repairs, and replaces any type of window or door. Our window options include bay or bow, picture, double-hung, casement, and more. From small basement windows to large patio doors and everything in between, we have energy efficient windows that offer the lighting effect you're looking for. When it comes to doors, we have screen, steel, interior, and main entryway doors in materials ranging from vinyl to oak. From simple and functional to elaborate, we have the architectural styles you're looking for.
Metal Cladding
We have metal cladding available in all shapes and sizes, used to provide long-lasting corrosion protection. It is fast and easy to erect, reducing construction time. It can be used to construct a building in part or its entirety, from the siding to window frames and the roof.
Decks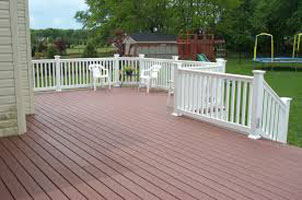 Our Saskatchewan exteriors company also builds, repairs, and replaces decks. From small and functional to elaborate, large, multi-level decks, no job is too big or too small. Create a space for entertaining guests and enjoying your yard with high quality wood, fastening materials, from Acme Reno's Inc.
Fencing
We also build and repair fences. Working with residential and commercial properties, we can install one row of fences to build expand on neighboring fencing or create an entirely new, four-sided fence.
Snow Removal from Roofs
During a harsh window, heavy snow accumulation can build up on roofs, adding weight and stress on your shingles that can cause cracking and roof damage. Using roof rakes and professional techniques, we'll remove the snow from your roof to protect it from damage and moisture build-up.
Garage Packaging
Call us today for your new installation of a garage from start to finish.